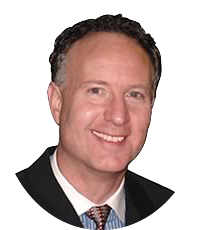 Robert J. Lahm, Jr., Ph.D. began his professional career by honing an array of corporate marketing management skills in advertising, public relations, and research related positions.  He has also founded entrepreneurial ventures such as Lahm & Associates, Inc., a marketing firm he started from scratch in 1988—beginning with no capital, clients, or creative portfolio.  Despite the obstacles he faced, he has successfully won and delivered projects for numerous clients in higher education, banking, real estate, magazine and specialty publishing, technology products, retailing, consumer, health care, and business-to-business markets.
He previously worked within the media as a Director of Market Research with a top-50 metro area newspaper, where he was responsible for fostering economic development initiatives and disseminating information to a variety of business and community organizations, including major retailers.  Prior to this, he held positions of increasing responsibility in advertising, product, and marketing management servicing business relationships in Los Angeles and the greater New York metropolitan area.  The above experiences as well as initial career positions, "on the front lines of service," have made him able to easily relate to individuals at all organizational levels, from the factory floor to the executive suite.
Dr. Lahm graduated cum laude, earning his B.S. in Management Science, and holds both his Ph.D. and M.S. Degrees in Human Resource Development (with a specialized research emphasis on organizational work cultures, leadership, and change), which he completed while maintaining a 4.0 GPA. While attending graduate school at Georgia State University he provided consulting services for the very faculty members who, on other days, were his professors. He also served as a management consultant and change agent, assisting the Continuing Education Division to "reinvent" its corporate training business.  As a crowning achievement to his graduate program, Dr. Lahm's work was honored when he received the Andrew Young School of Policy Studies, 2000 Award for Distinguished Contribution to Research, for his groundbreaking work on the role of interpersonal "chemistry" in hiring.
He has since published over 80 scholarly journal articles or conference proceedings, in addition to works disseminated through consumer media outlets.  Based on his research on areas associated with entrepreneurial bootstrapping, he was invited to testify for a hearing before the U.S. House of Representatives, Committee on Small Business, in Washington, DC (2008).  His additional advocacy work has been noted by Business Week, The Wall Street Journal, The New York Times, Columbia Journalism Review (and other media sources as well as the blogosphere).
He has taught at both the MBA and undergraduate levels, addressing subjects such as organizational change, management of technology and innovation, advertising and marketing management, strategy, and entrepreneurship.  While at Western Carolina University, where he achieved the rank of (full) Professor, he also served as Director of its Master of Innovation Leadership & Entrepreneurship Degree Program for the five-year period between January 2015 and January 2020.
Dr. Lahm's accomplishments have been recognized through numerous nominations and awards received.  Awards include the College of Business Engagement Award (2022), the College of Business Graduate Teaching Award (twice, 2011 and 2018), an Outstanding Educator Award for Innovative and Creative Teaching through The Academy of Educational Leadership (2011), and the Board of Governor's Creative and Innovative Teaching Award (three times, 2009, 2012 and 2014).  His scholarship has been recognized through an Institute for Global Business Research Fellow Award (2021), an Outstanding Achievement in Service Learning Research Award (2018), and a College of Business Excellence in Research Award (2016). Nominations have included: Innovative Scholarship Award, Student Nominated Faculty of the Year Award, Curtis W. Wood Award for Excellence in Mentoring Graduate Students, First Year Advocate, and the College of Business Engagement Award (most of these nominations have been received on multiple occasions).
Among other sources, he has been previously recognized in several Who's Who publications, including Who's Who Among America's Teachers & Educators (11th edition), Who's Who in Business Higher Education, Who's Who in Advertising, Who's Who in the South and Southwest, Who's Who Among Young American Professionals, and Who's Who Worldwide.