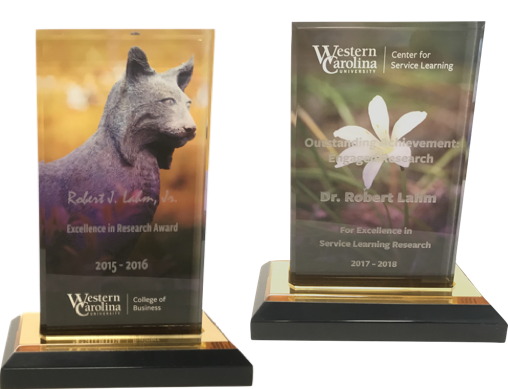 I have enjoyed many different kinds of learning experiences through management positions, exposure to numerous industries in service to clients, as an entrepreneur (who often served other entrepreneurs), both public and private sector consulting, and more recently as a member of the higher education community. While I have been privileged to become aware of many similarities across various disciplines, I am also quite comfortable with ambiguity.
Further, interests in several creative areas such as painting, cinematography, and studio still life photography have allowed me to recognize the value of "imagination" in formulating hypotheses worthy of investigation.  For the above reasons, my natural inclination is to impose no limits in terms of subject matter.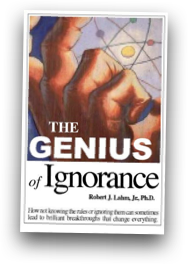 However, I have managed to establish a defined research agenda for goal-setting purposes.  My research focus concerns how organizations succeed, or fail, in adjusting their own internal processes, technologies and structure in relation to their operating environments.  Obviously, issues in those environments are also of great relevance, and much of my academic writing concerns those issues (bootstrapping, perils, and public policy affecting entrepreneurs and therefore the economy, for instance).
I am also interested in publishing business trade press manuscripts such as the work tentatively titled, "The Genius of Ignorance," which concerns the nature of innovation and innovators (illustrated as a book cover mock-up above).